Printed Work: Posters, Covers, Booklets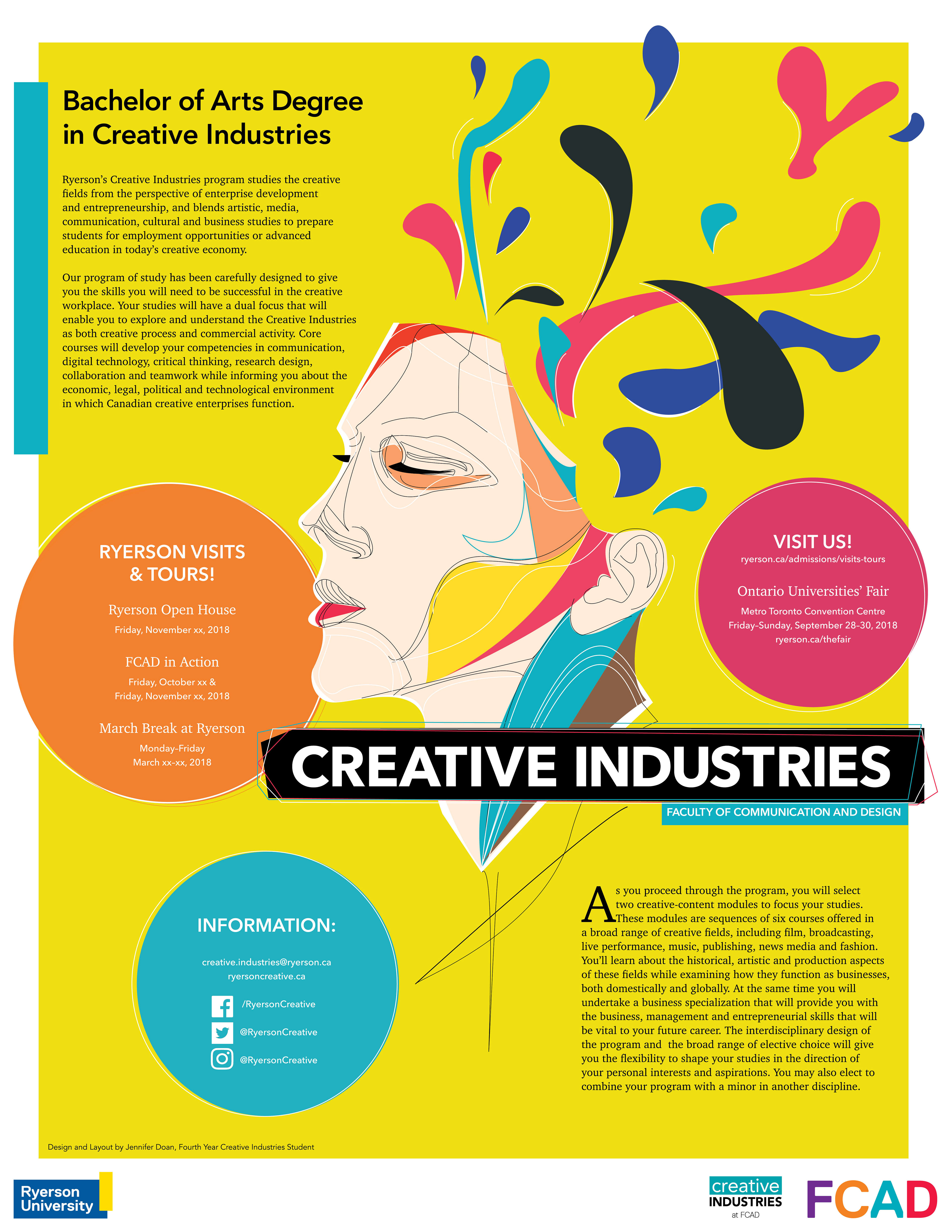 An18" x 24" poster designed for print and display in Ontario secondary schools to advertise Ryerson University's Creative Industries B.A. program. This poster was showcased in the Ryerson School of Graphic Communications Management in Spring 2018.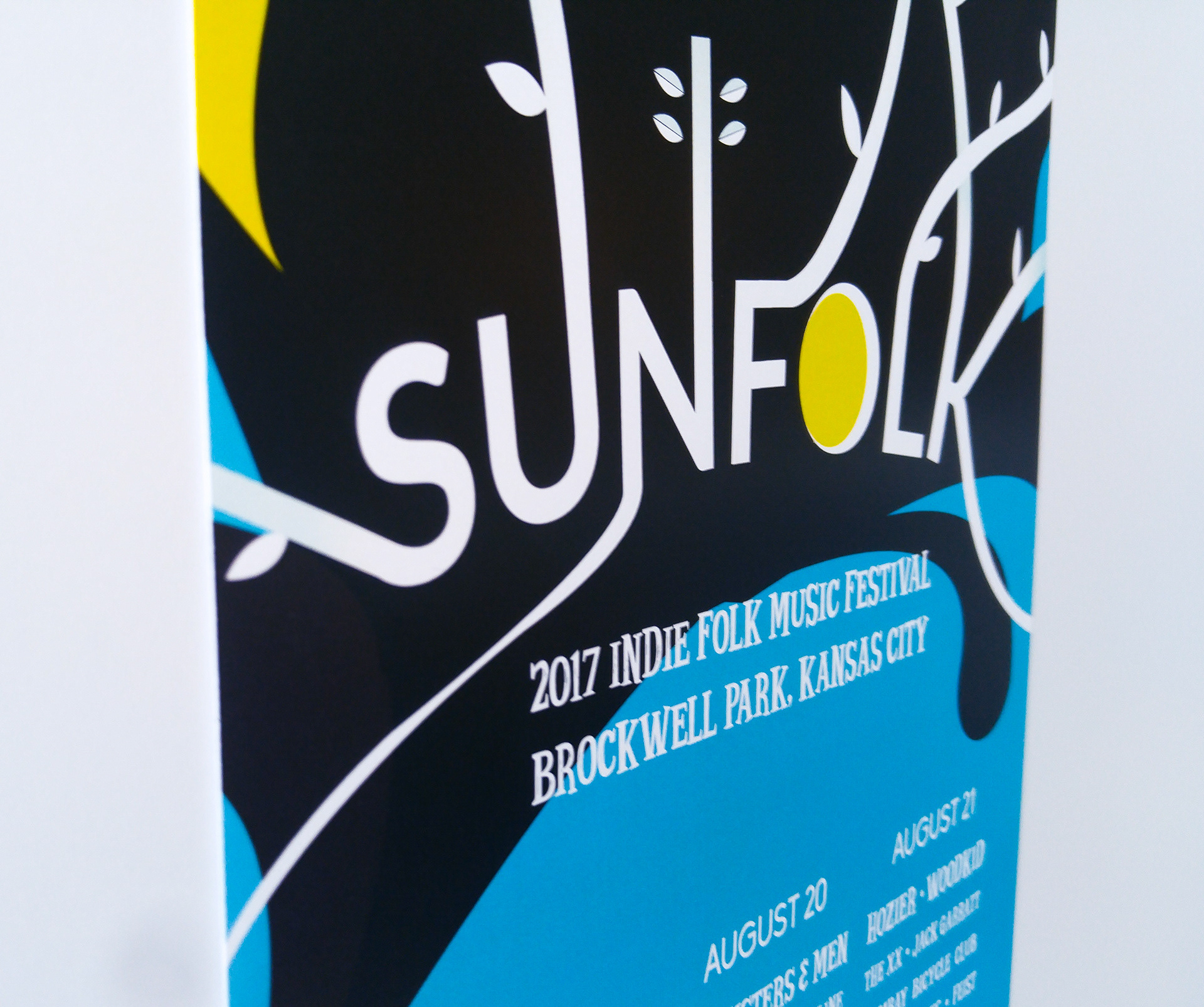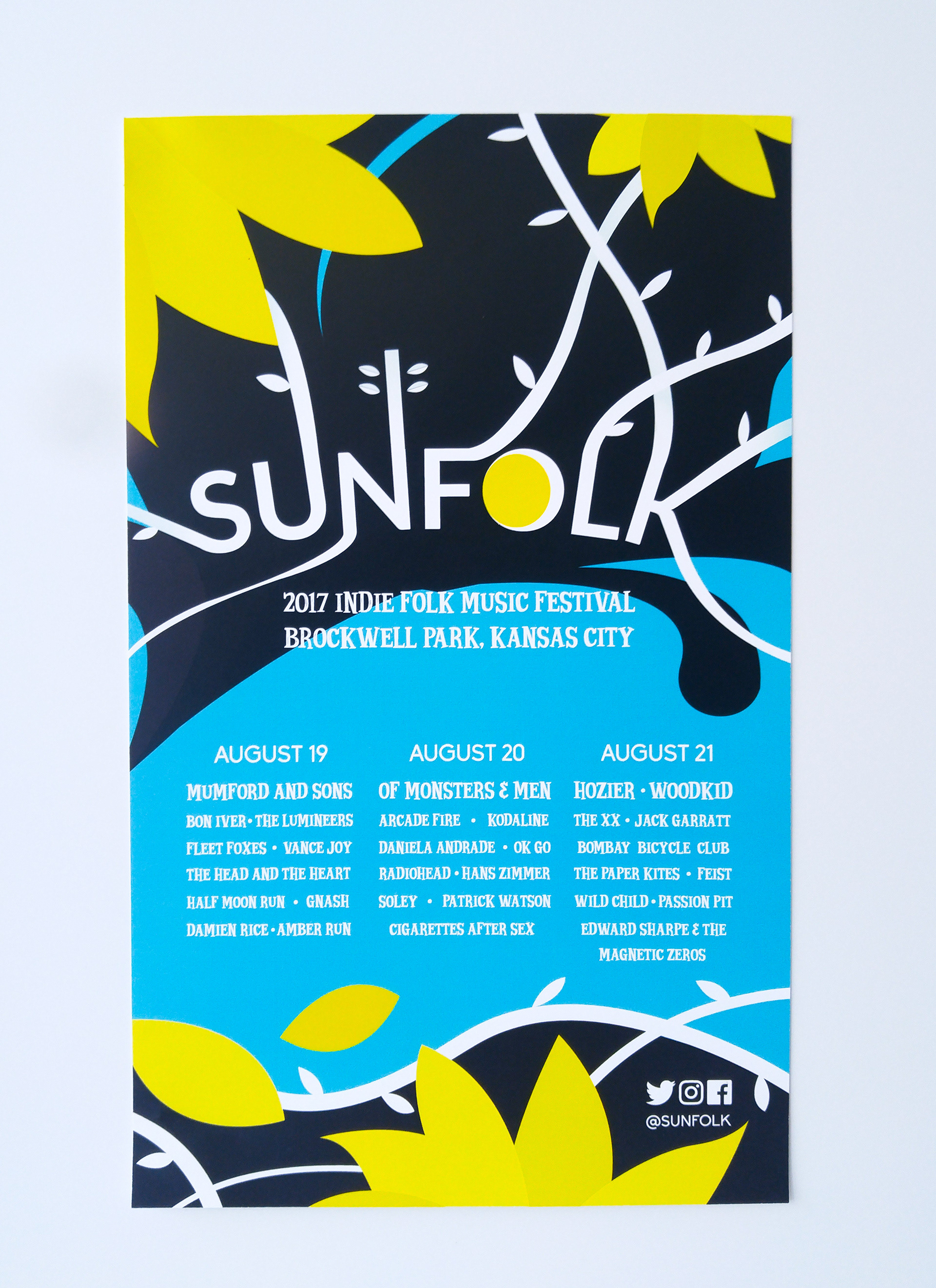 11" x 17" poster and brand identity project printed, trimmed and mounted for presentation.
Printed Booklet Design - #REC17