The following projects were completed as individual assignments in my Typography and Design & Layout classes. Each of these solo projects were designed, printed and trimmed for evaluation.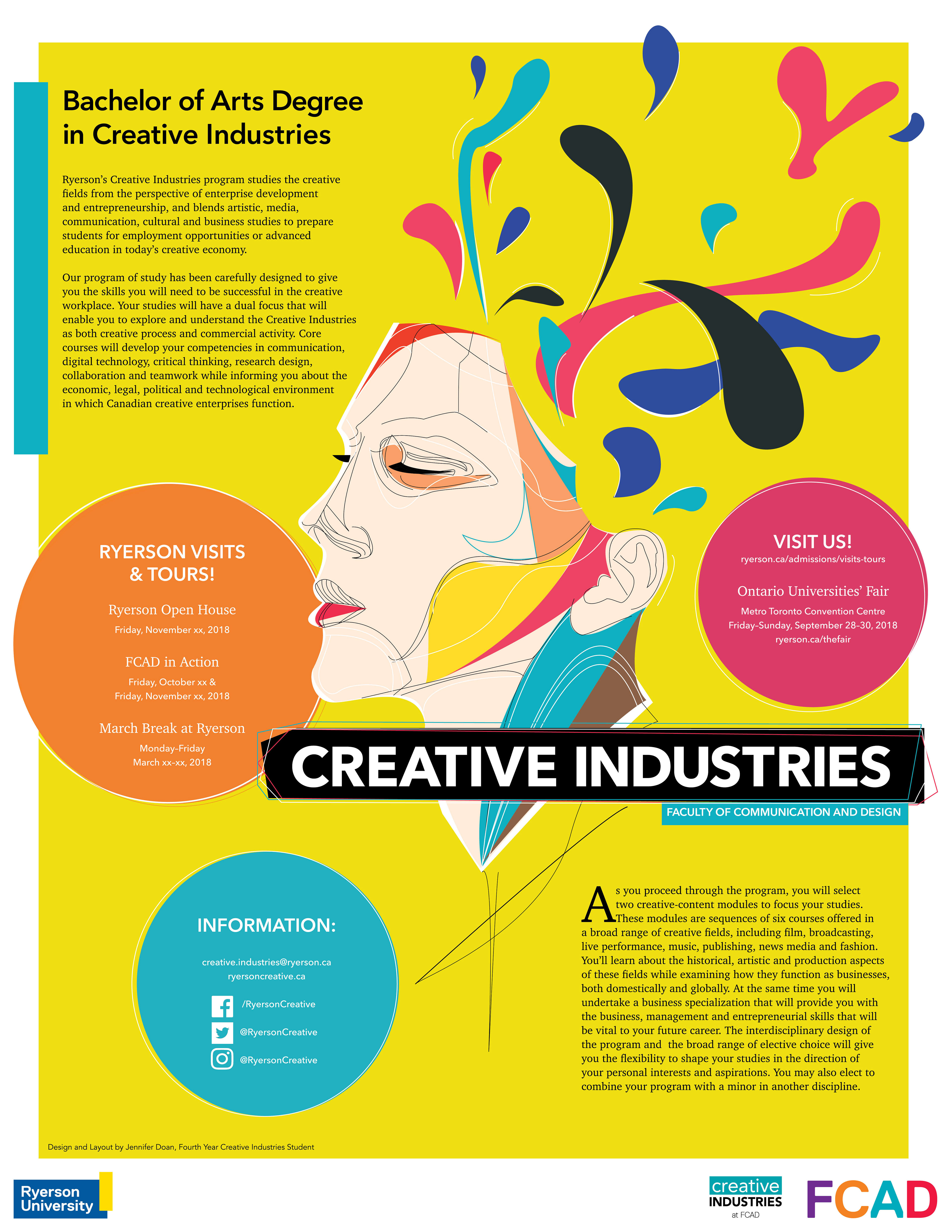 (above)
This first 18" x 24" poster was designed to be printed and displayed in Ontario secondary schools. The purpose of this poster is to provide students with information about Creative Industries B.A. program in a readable and visually striking format. This poster has been showcased in the Ryerson School of Graphic Communications Management.
(below)
With an assigned music genre and festival location, I developed a brand identity for Sunfolk, a fictional music festival. The brand identity project included this 11" x 17" poster which was printed, trimmed and mounted for presentation.