The Ryerson Entertainment Conference is a Toronto-based student organization that holds an annual conference that focuses on major industries such as Film and Television, Music and Live Entertainment, Gaming and Digital Media. 
As the Creative Director, I led the visual rebrand of REC with a team of graphic designers, artists, photographers, and videographers, and the guidance of the other team executives. Together, we redesigned the logo, refreshed the colour palette, and chose a new series of typefaces to better align the look of the organization with its values as a vibrant and unique conference.  
graphic design – Conference Poster Series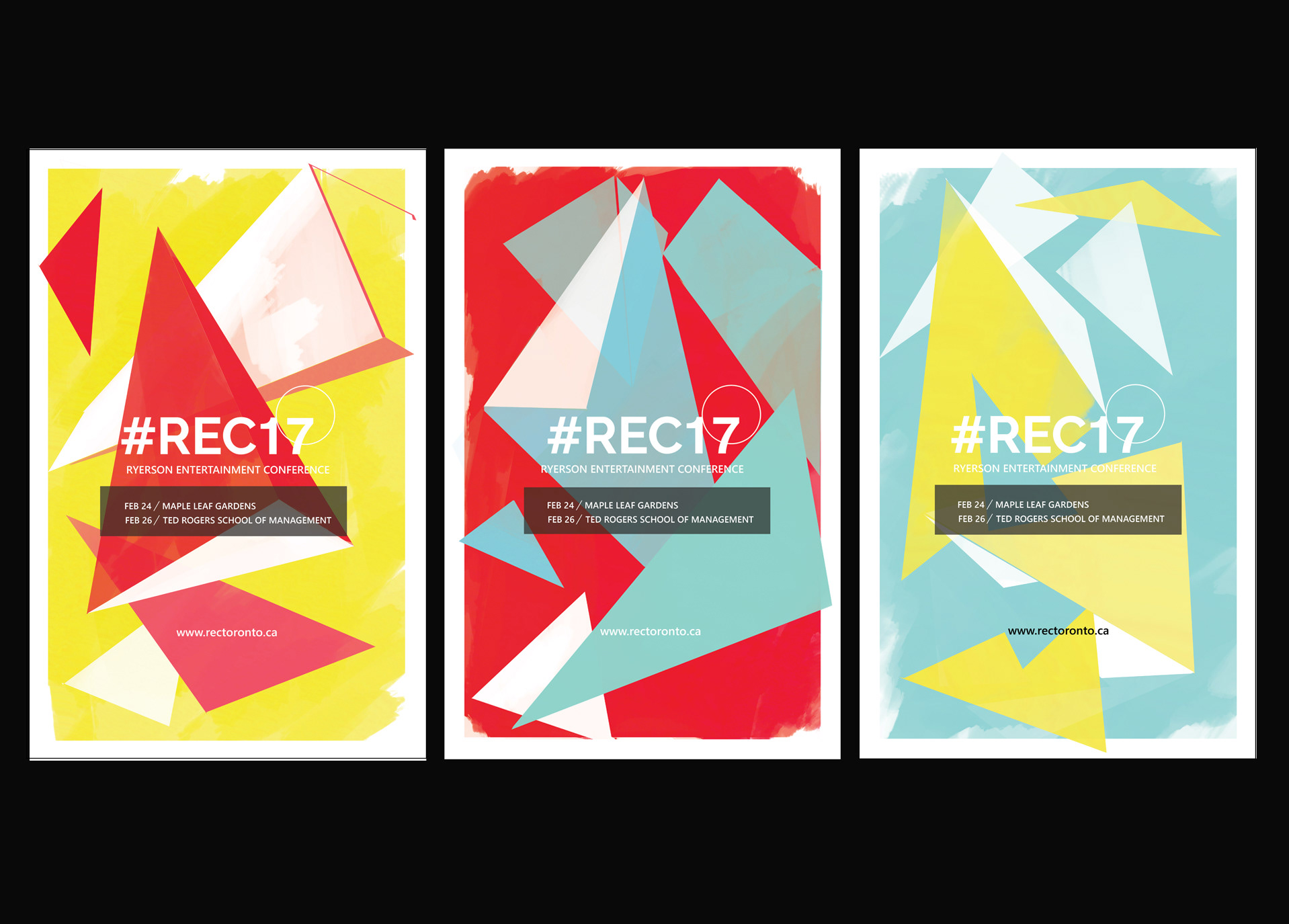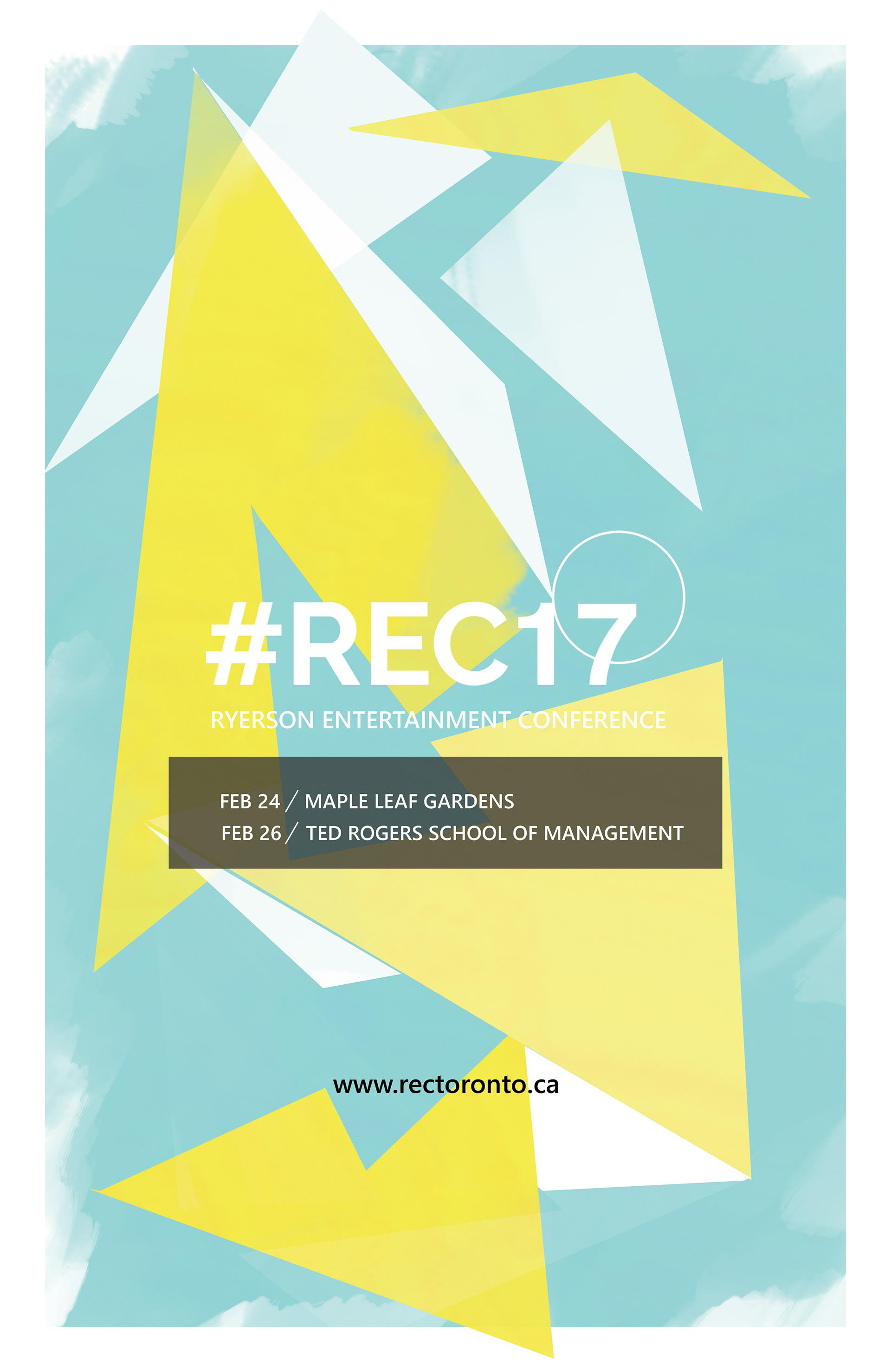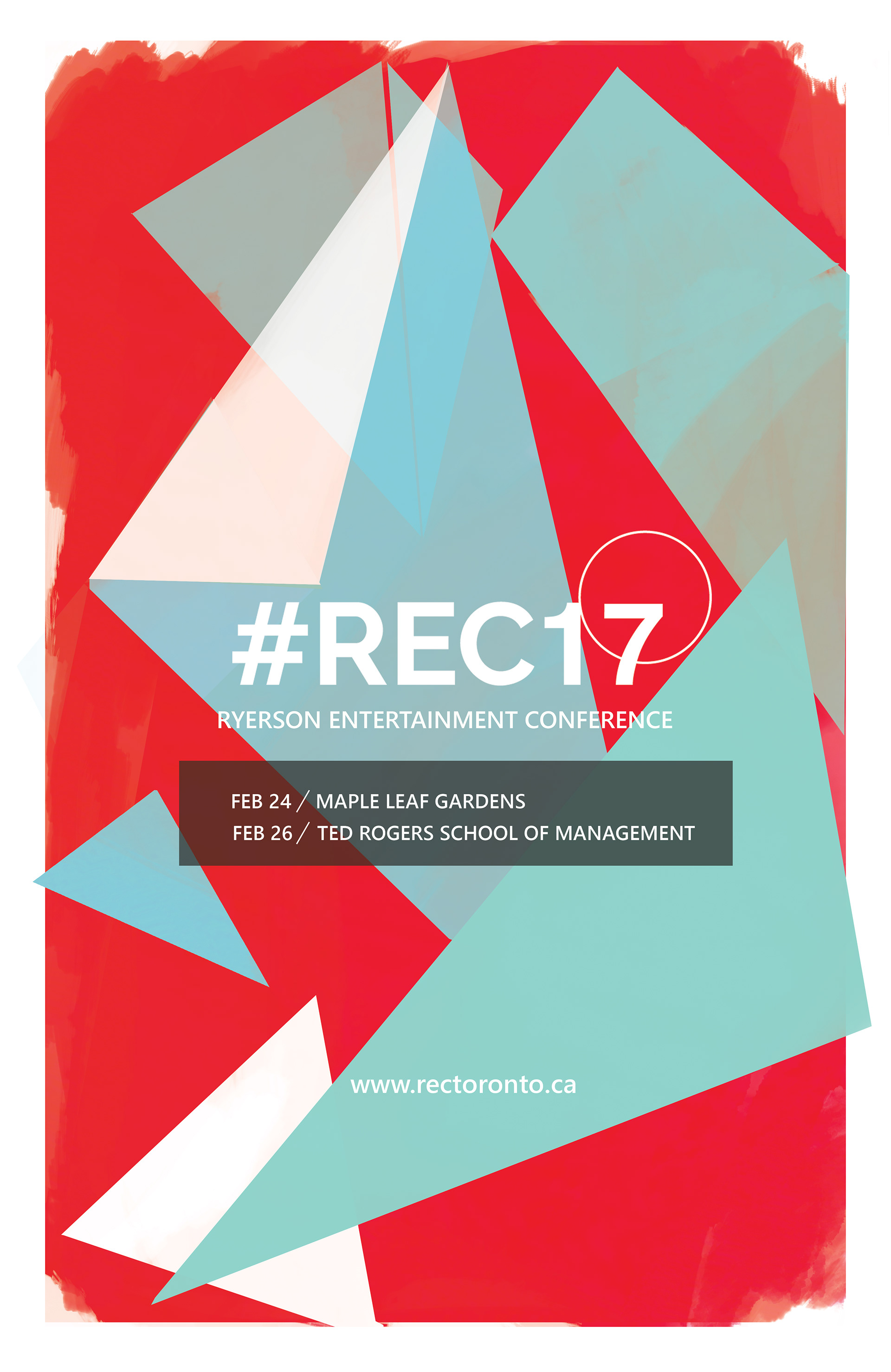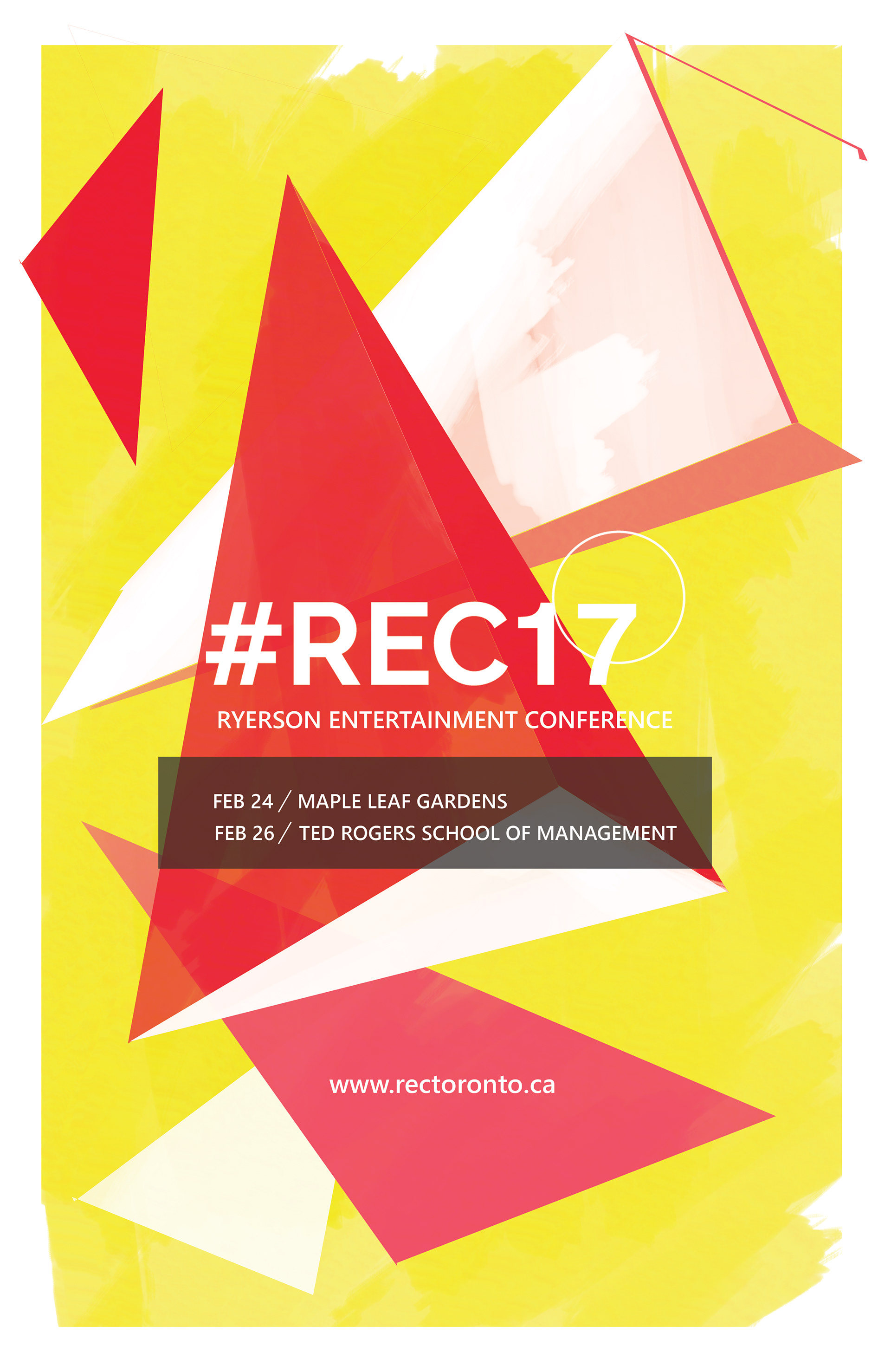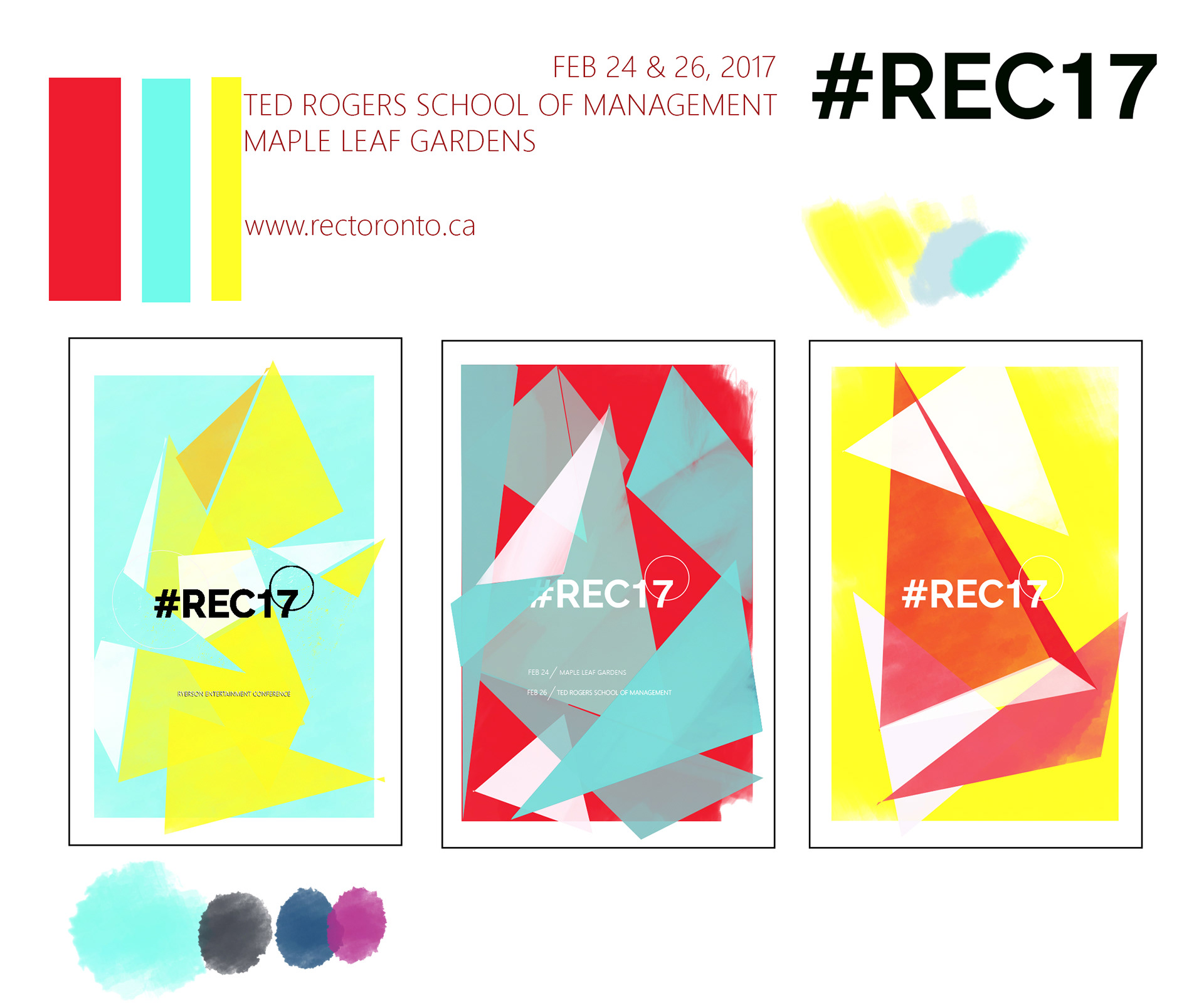 Digital art backgrounds – Conference Website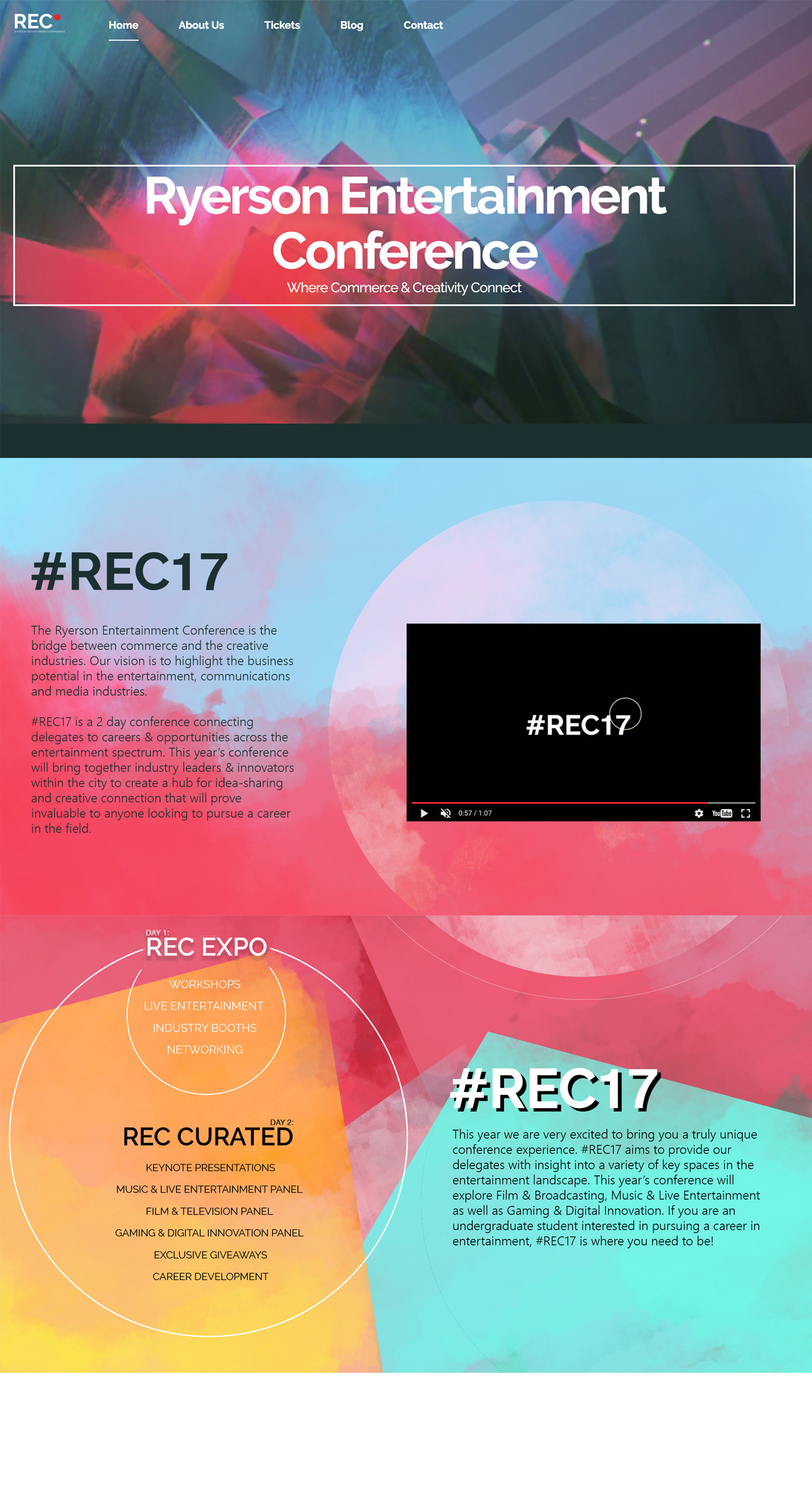 Project Lead / Camera: Anthony Saleh
Concept & Creative Direction: Jennifer Doan
The REC-branded montage features footage of various countries across Asia and landmarks within Toronto. The inspiration for this project came from BBC Radio 1's video intro, which features a montage of bright urban backgrounds against their circular logo. This side mini-project was shot and edited for release on social media as a looped GIF and on television screens, promoting #REC17 ticket sales.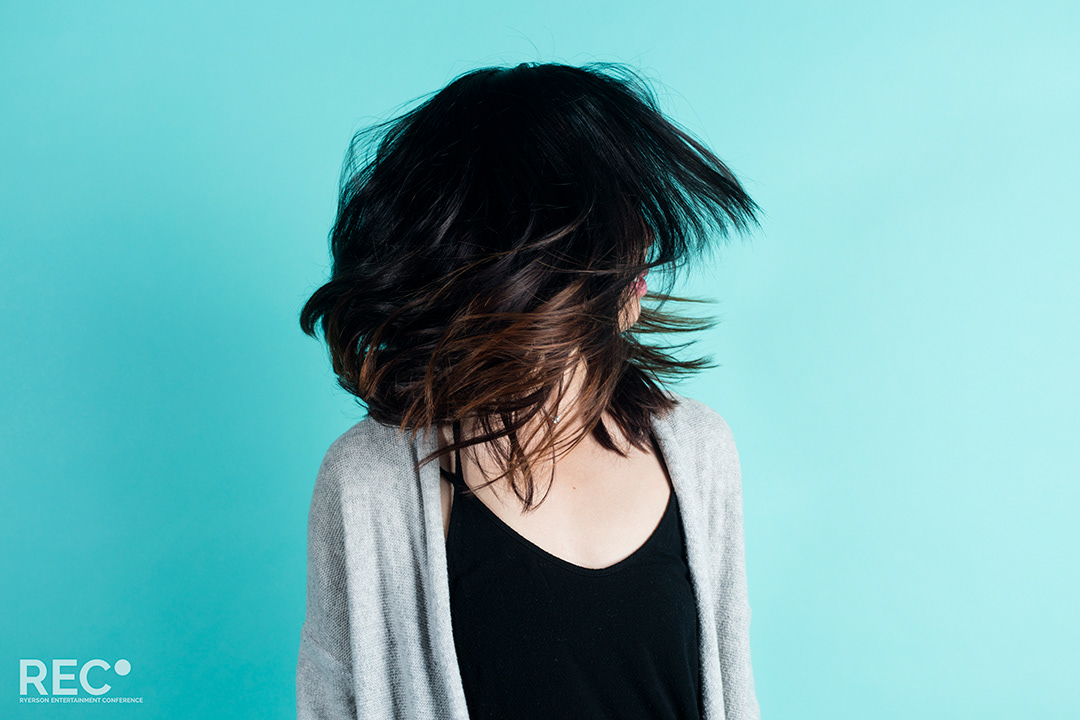 Photographers: Jessica Song, Revi Riabinski
Student group head shots always look so serious, so we decided to add a pop of colour for ours. Backgrounds were chosen based on the brand palette, and each portfolio had its own colour.
Photographer/Videographers: Alexandru Titu, Jessica Song
Creative Direction: Jennifer Doan
To create a unique first impression of the team, we held a fun team photoshoot with homemade colour powder. The creative team photographed and shot each colour powder explosion in slo-mo, edited the footage to mimic an Instagram boomerang, and each member of the team uploaded it onto their Facebook profile to tease #REC17's social media launch.