Ryerson Entertainment Conference #REC17
After planning the inaugural conference as VP Events, I started the second year as Creative Director of the first creative team separate from the marketing. Thus began an incredible year of compelling, original content from eight interdisciplinary artists to rebranded the conference. 

Here are some highlights of our work that year.
Graphic design work, unless otherwise attributed, are done by me.
graphic design – Conference Poster Series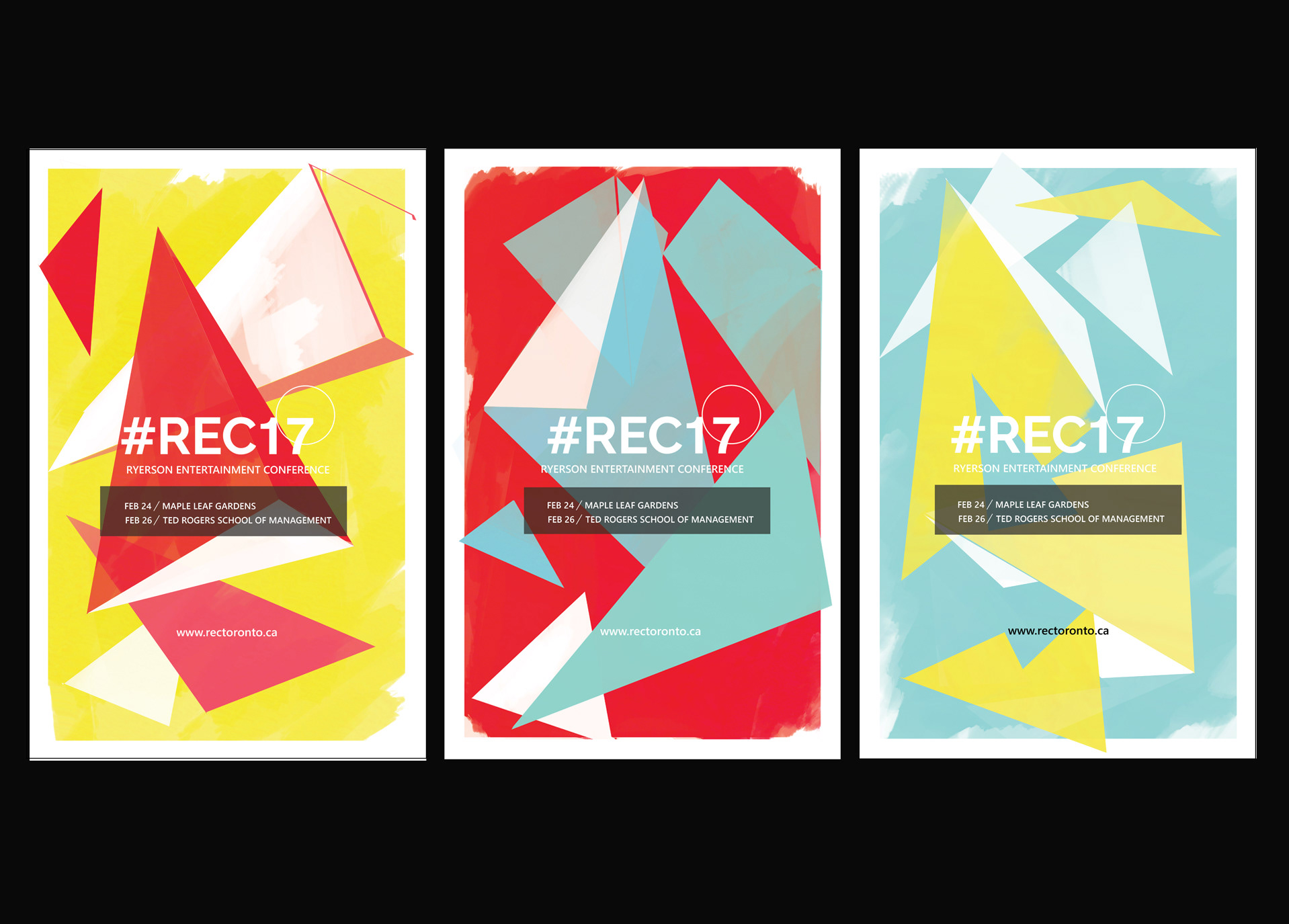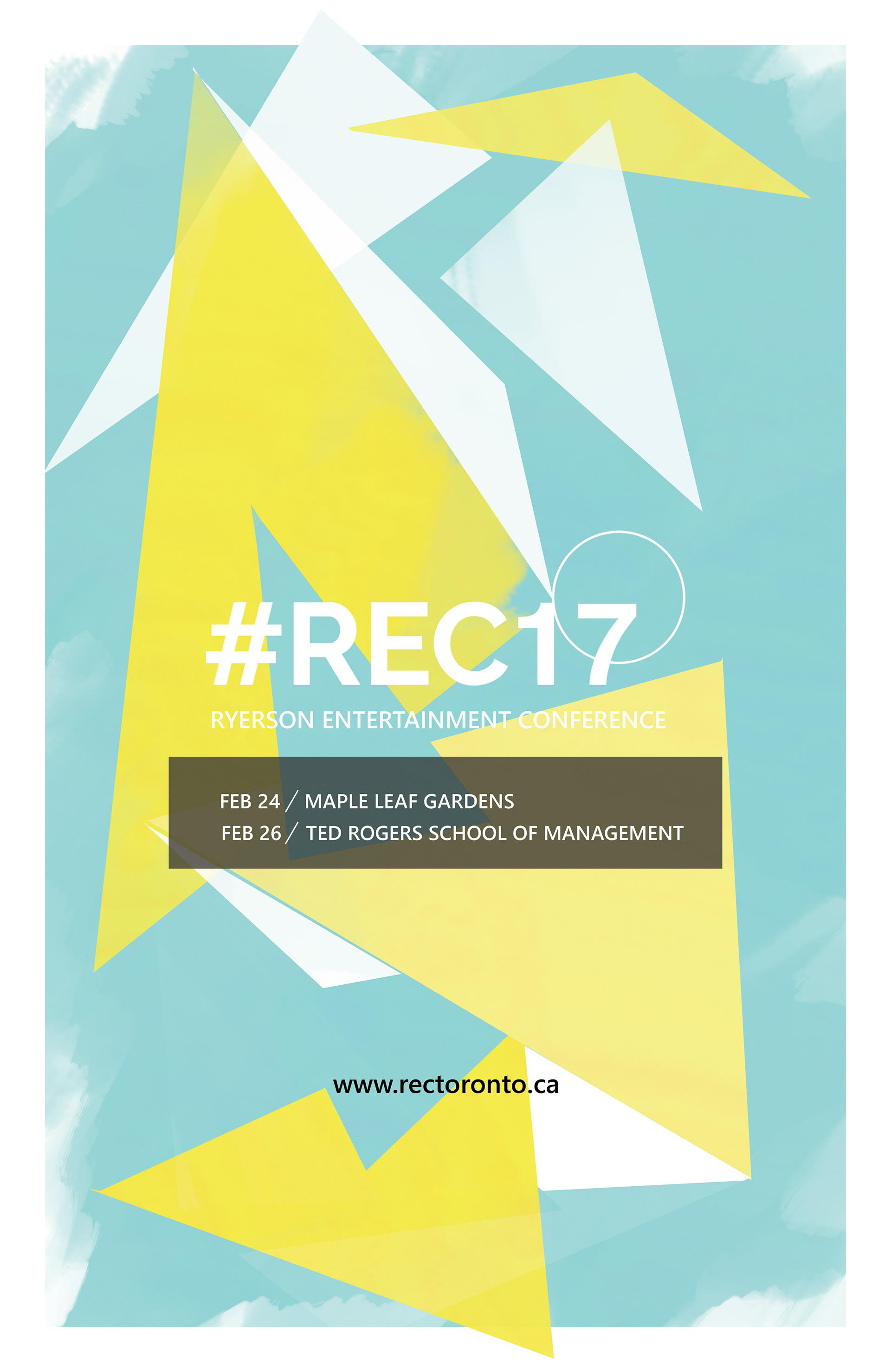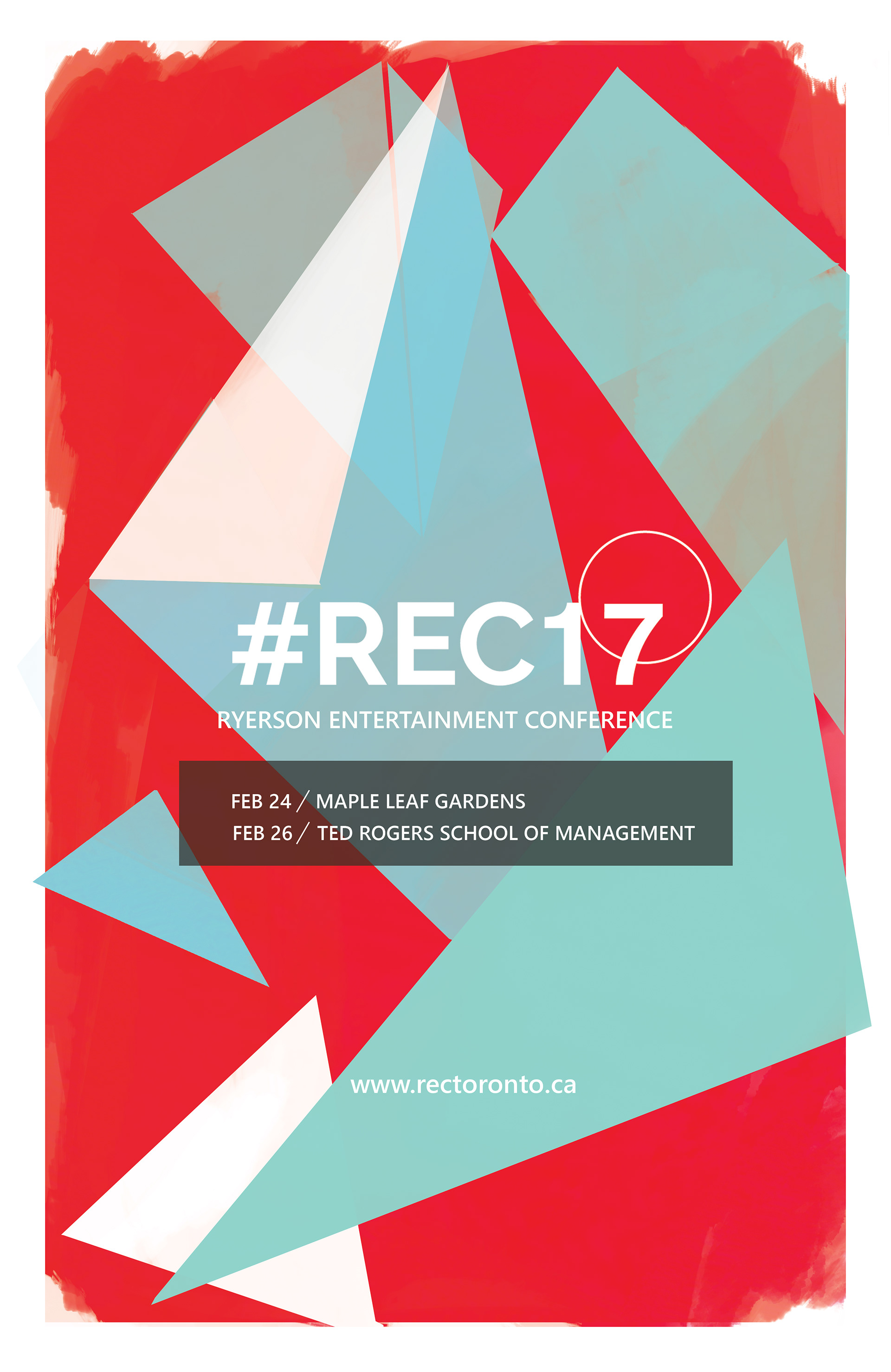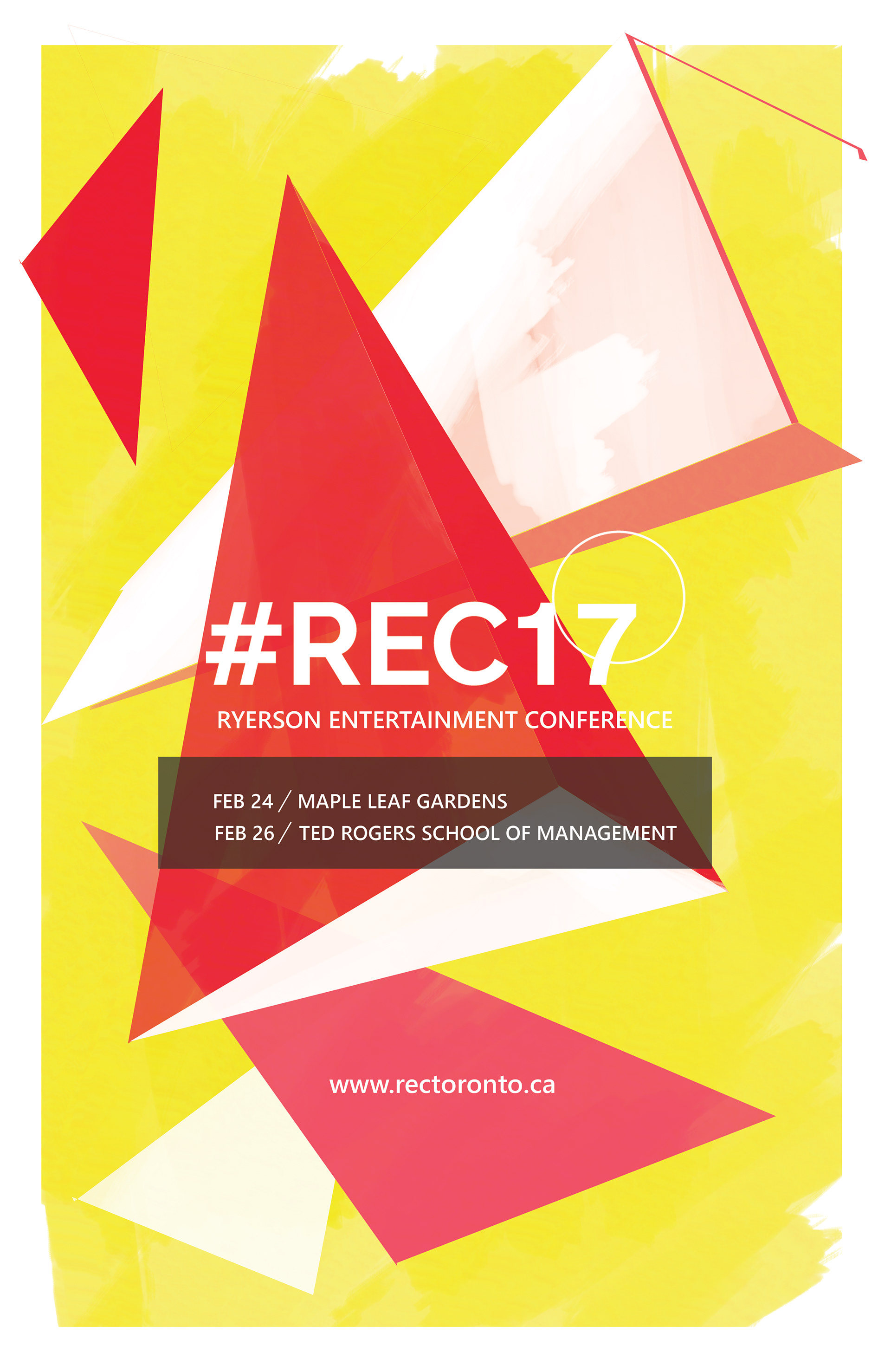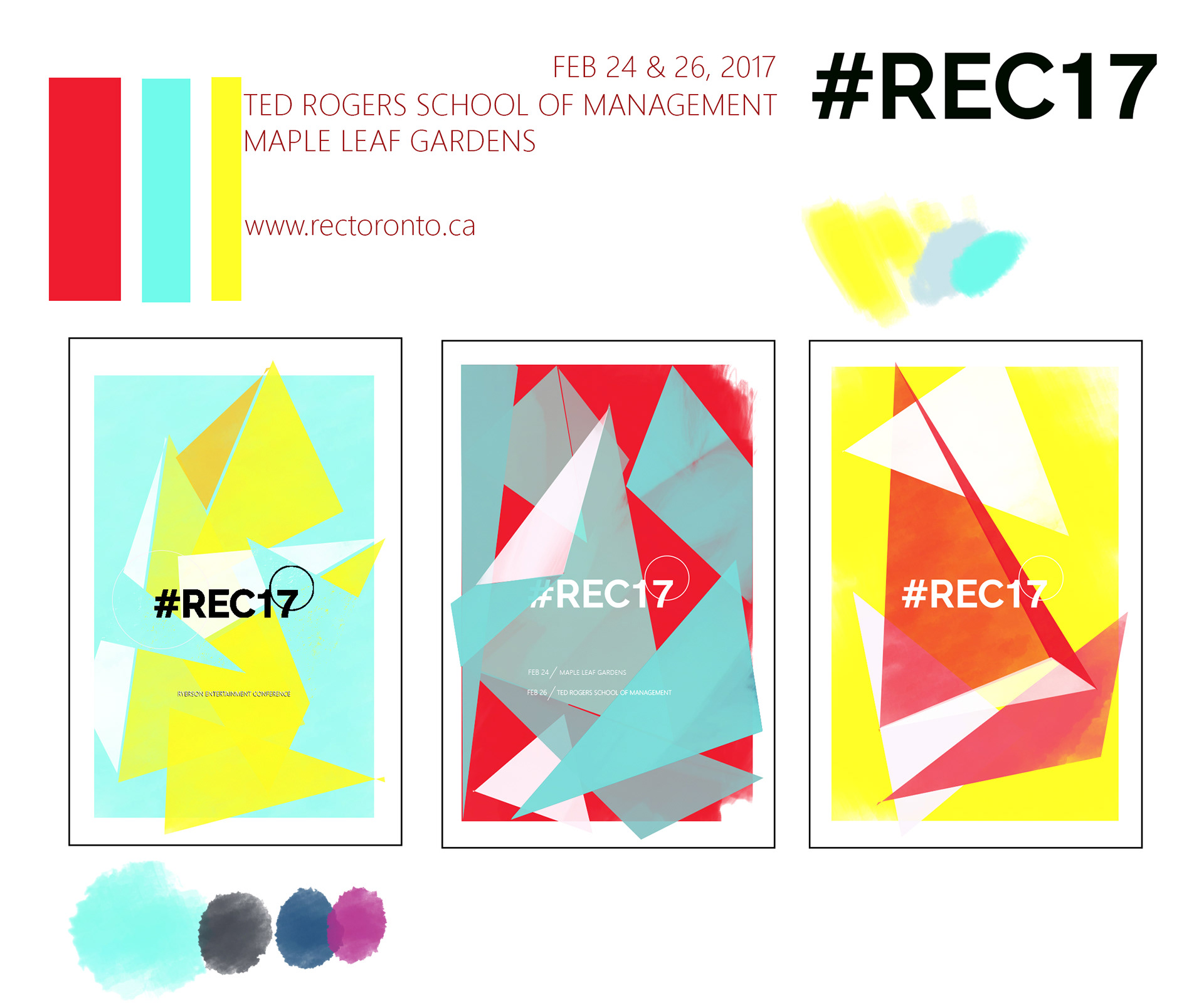 Digital art backgrounds – Conference Website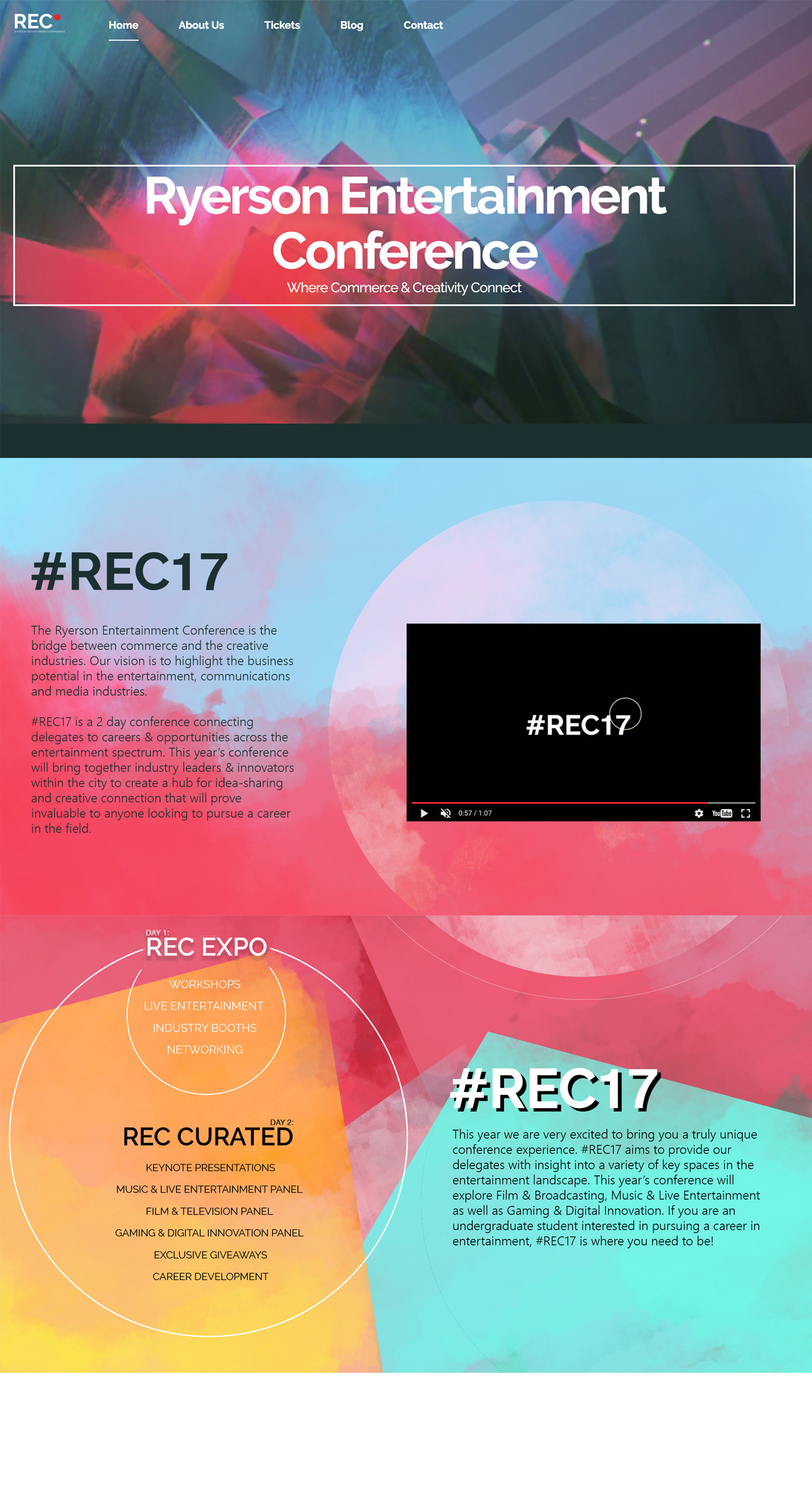 Project Lead / Camera: Anthony Saleh
Concept & Creative Direction: Jennifer Doan

The REC-branded montage features footage of various countries across Asia and landmarks within Toronto. Inspired by BBC Radio 1's video intro, this side mini-project was shot and edited for release on social media as a looped GIF and on television screens to promote ticket sales.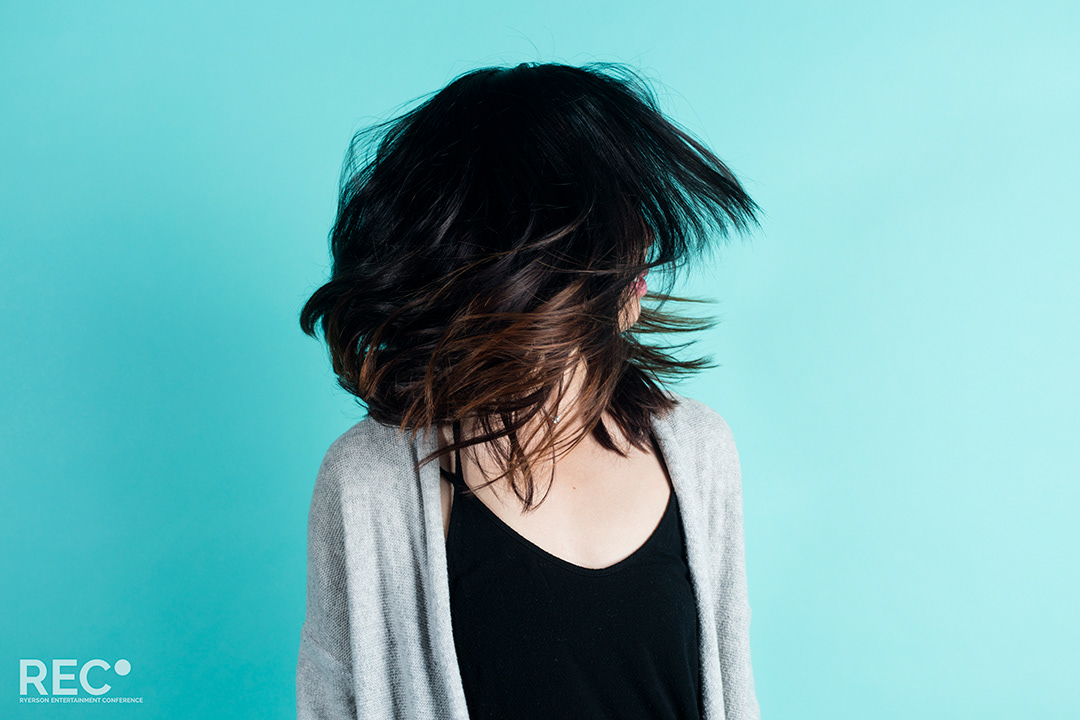 Photographers: Jessica Song, Revi Riabinski

Student group head shots always look so serious, so we decided to add a pop of colour for ours. Backgrounds were chosen based on the brand palette, and each portfolio had its own colour.
Photographer/Videographers: Alexandru Titu, Jessica Song
Creative Direction: Jennifer Doan

To create a unique first impression of the team, we held a team photoshoot with homemade colour powder. The creative team photographed and shot each colour powder explosion in slo-mo, edited the footage to mimic an Instagram boomerang, and each member of the team uploaded it onto their Facebook profile to tease #REC17's social media launch.