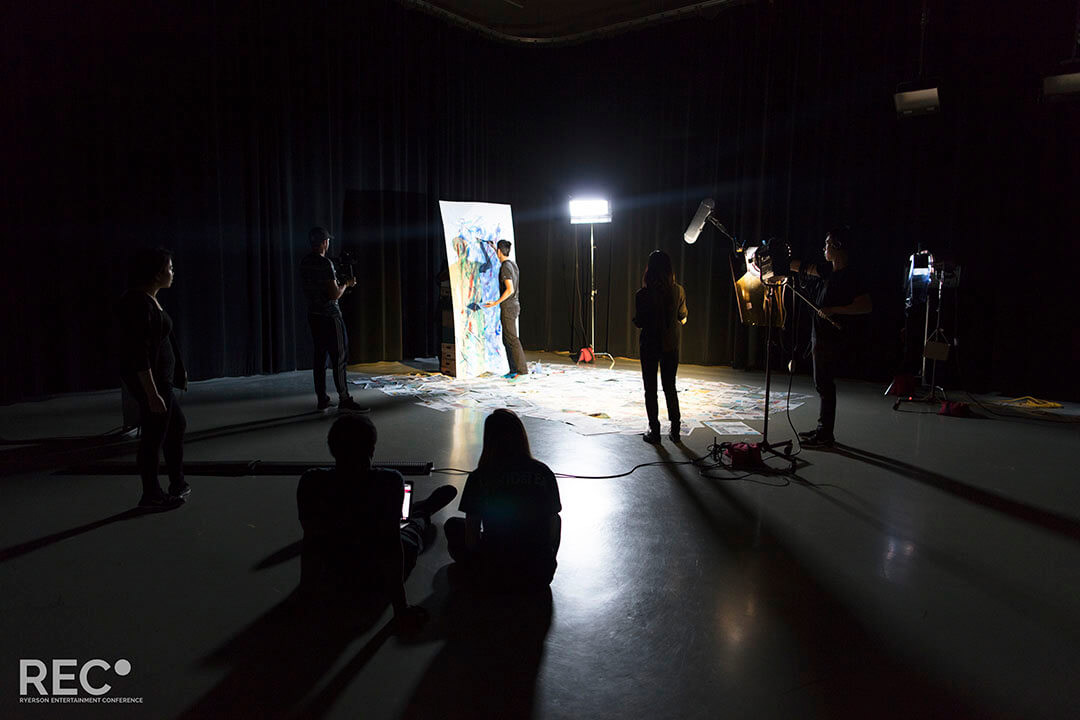 The REC17 promotional video was shot on a single camera, with the help of my REC Creative Team and a crew of first-year Ryerson media students. This is a project that faced multiple challenges in terms of coordinating schedules, working within tight budgets, booking equipment and studios, and gathering the skill sets required to pull off a professional, full-scale production. 
The fundamental creative goal for this project was to produce a video that doesn't feel like a student project. This video was planned to be shown at the REC launch event, and serves as the first real exposure to the conference's visual rebrand. . 
Within a week of its Facebook launch on January 19, 2017, the video reached 4.9k views. The video has contributed significantly to the overall #REC17 launch campaign, with a 1290% increase in engagement during its first week and a 68% overall growth in followers. 
Starring: Rahul Mannapperuma, Revi Riabinski, Kyle Wong, Michelle Ou, Malachi Ellis, Jennifer Doan, Serena Kwok, David Chau
Director & Cinematographer: Alexandru Titu
First Assistant Camera: Adriel Smiley
Assistant Director & Editor: Jennifer Doan

Lighting Technician, Equipment: Jessica Song
Art Director, Props: Chara Ho

Boom Operator: Scott Zhang
BTS Photography: Jessica Song, Hung Le
Production Assistants: Maddie Elizabeth, Karmen Man, Michelle Ou
Both the #REC17 logo and motion graphic outro was designed by myself, using Illustrator and After Effects.