 WaterPak provides
more clean water
, is
easier to carry
,
and
creates less waste
than the traditional bottle. 
Water is essential to all life, and we are seeking for a better solution to providing clean water to people in every corner of the globe. With an ergonomic shape, stackable design, storage compartments, removable straps, resealable cap, and large format size, WaterPak is a multifunctional package made to endure the toughest conditions.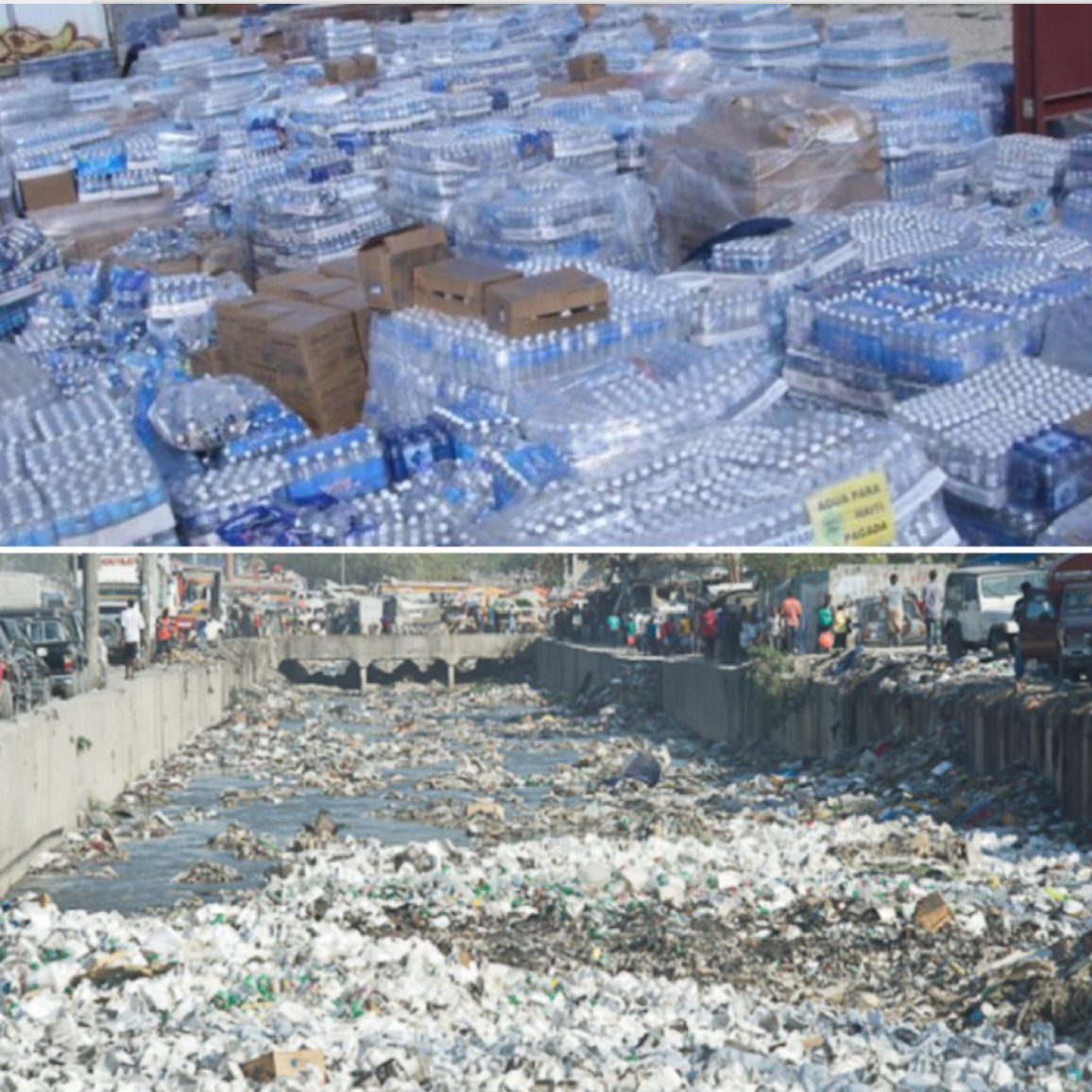 In a natural disaster, it can cost up to
$350,000 to donate 100,000 water bottles overseas
, which is just enough to hydrate 40,000 people in a single day. In addition, these bottles are designed to be used once and thrown away immediately, store too little water to last for a whole day, and are awkward to carry in large quantities. 
WaterPak proposes a sustainable and human-inclusive solution to making large quantities of water easier to carry and to ship across long distances. Made of high density polyethylene, WaterPak is portable, accessible, reusable, and easier to ship, as the design calls for less secondary and tertiary packaging than 24-packs of the traditional water bottle design.
Features & benefits
By including removable straps that can be attached to the large canteen, WaterPak can be easily carried on a person's back. The package also includes a removable storage compartment at the bottom, which will snap open and close, to carry survival kit items, water purification tablets so the canteen can be refilled with non-potable water, and to hold the removable straps when not in use. With a larger, 15L format size and a rectangular design, less secondary packaging will be required to deliver more water to a single individual, and the product will be able to be stacked and shrink-wrapped onto skids to be safely delivered via air, ship, and trucks. 
Most importantly, by providing a 15L format size, the amount of water recommended by the World Health Organization for survival for a single individual during a natural disaster, the WaterPak will enable displaced individuals and families to have access to drinking water while minimizing trips to fetch water.
Material & design
Many of the plastics that are used to create the packaging for water canteens are non-recyclable and harmful to the environment. For our package design, we wanted to emphasize on our environmental consciousness by using delving into the realm of reusable, multipurpose water canteens. Our target market is divided into two distinct groups, one being used for humanitarian aid and disaster relief while the other for outdoor recreation. Both target markets would benefit from the environmentally friendly package design, as it would be easier to manage waste accumulated.
We realized that many water canteens in the market are only available in one size, which could be an environmental issue if the desired volume of water needed for an individual or family exceeds that amount. As part of our initiative to be environmentally conscious, we are planning to have our package design match the desired volume of water needed for an individual or a family. In relation to the recyclability of our package, we also want it to be sustainable and reusable, reducing the amount of waste accumulated over time. This is accomplished by providing an attachable water filter, which will allow consumers to refill their water canteens and have access to clean drinking water at all times.
Not only do the features of our package design benefit consumers, but it also can benefit bottle manufacturers by creating efficiencies in the production and distribution process for plastic bottles. The versatile design of our package can also lead to future strategic partnerships and product opportunities with other like minded companies that share similar values. For example, our environmentally friendly design can inspire packaging companies with the same mindset to help with our manufacturing and distribution processes.
--
ABOUT THE PROJECT
WaterPak was created as part of a new package proposal project for GCM 210: Packaging Design, a Graphic Communications Management class at Ryerson University. My teammates Brian Suor, Justin Cheung, Peter Poon and I worked on this four-month project to identify an existing packaging problem, conduct primary and secondary research, develop an innovative solution, and pitch the concept in a five minute presentation.